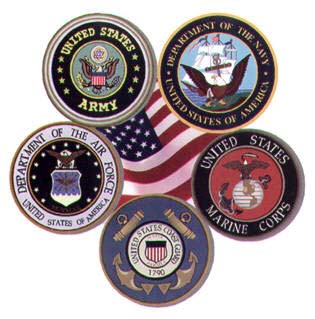 More than 80 programs of study are available to you within the fields of Business, Nursing and the Allied Health Sciences, Engineering and the Technologies, Teacher Education, Criminal Justice, Emergency Management, Human Services, and much more.
As a degree-seeking student, you may pursue a certificate program, usually completed within one year of full-time study or you may enroll in one of our many associate degree programs: Associate in Arts, Associate in Science, Associate in Applied Science and Associate in Occupational Studies.
These degree programs will launch you into a career and/or, depending on your goals, prepare you for transfer into a baccalaureate degree program within SUNY, CUNY or one of the many area independent colleges.
You may study full-time (usually a minimum of 12 credits), and take day, evening and/or weekend classes. Part-time students are registered for less than 12 credits – anywhere from one to 11 ½ credit. The College also offers many classes online, making learning possible from any location.
Applying for Admission
Review the Program Chart, to find the program right for you. Apply to Nassau Community College.
Activate your MyNCC PORTAL ACCOUNT, your gateway to many web-based applications and services used by NCC students. Through MyNCC, you can register for classes, manage your accounts, track your academic progress and stay connected to the college through your Student Email account. Your N-number will be sent to you by mail. It is your student identification number and is used to set up your Student Email account.
Obtain your military service records.
You may request your military service records online, by mail or fax. Be sure to submit your DD-214 to the Admissions Office with your application or to the Registrar's Office.
Request an official copy of your military transcript: Military transcripts from the U.S. Army, Navy, Marine Corps and Coast Guard may be obtained from JST Air Force veterans must contact the Community College of the Air Force (CCAF) at Maxwell Air Force Base. Send official copies of your high school and/or college transcripts to the Office of Admissions
Other options for transfer credit
A Veteran Certifying Official evaluates military credentials for college credit under the Joint Services Transcript (JST), formerly DANTES (Defense Activities for non-traditional education support), SMART (Sailor/Marine Council on Education Registry Transcript), AART (Army/American Council on Education Registry Transcript) and all training including CLEP (College Level Evaluation Program.)
Take the College's Placement Test
Most students take one or more sections of this test. Learn more about the test and find out if you may be exempt from one or more parts of the test based on SAT, ACT scores or college credit. Placement Test
Apply for Financial Aid: All students, regardless of what benefits they believe they may be eligible for, should complete a Free Application for Federal Student Aid (FAFSA).
Once you have been accepted: Submit Measles, Mumps & Rubella (MMR) and Meningitis (MG) information as required by New York State. Visit our health services site. Failure to provide this documentation BEFORE the 30th day of the semester will result in your disenrollment from the college without any refund of tuition and fees.
After you have been accepted for admission
If you are a transfer student who previously used the GI Bill®, fill out a VA Form 22-1995
Sign up for an appointment with an academic advisor. You will receive an invitation to advisement via your student email. Register for your classes through MyNCC. This account is your online "one-stop" guide that lets you register for classes, track your progress and keeps you up-to-date on what you need to know and do. Secure your college ID card, required to obtain service from any office on campus. Obtain your parking permit. If you plan to drive to campus, be sure to obtain your parking permit, the cost is $25 per semester.
Once you are registered for classes
Please be sure to bring a copy of your VA Certificate of Eligibility, which authorizes you to receive benefits, a copy of your DD-214 (if not yet submitted) to the certifying official in the Registrar's Office.
---
GI Bill® is a registered trademark of the U.S. Department of Veterans Affairs (VA). More information about education benefits offered by VA is available at the official U.S. government website at https://www.benefits.va.gov/gibill.